Upcoming PGA Championship:  May 18–21, 2023 
Course: Oak Hill 
Purse: $15,000,000 
Winner Take: $2,700,000
Far too often golf fans look down on the PGA Championship. It is called the "4th major" and over the years it has produced some random winners (Shaun Micheel, YE Yang). We want to take the other side of this argument. Don't sleep on the PGA Championship. This event has produced some of the most memorable moments in professional golf history. Check out our top 5!  
5. Young Sergio Battles Tiger at Medinah
The year was 1999. Tiger Woods was 23 years old and was already a star. Sergio Garcia was only 19 and most golf fans were unaware of his talent. The tournament ended with Tiger winning his first PGA Championship and 2nd major, but that isn't the moment most of us remember about this event. On Sunday afternoon Sergio was tracking Tiger down on the back 9 when his drive rolled up against a tree on the 16th hole. Most players would have chipped out sideways, but not young Sergio. He took a full swing, closed his eyes at impact, and hit a crazy slice onto the green. We will never forget him running down the fairway to watch the shot land and scissor kicking his way into golf history.  
4. Phil Mickelson Turns Back the Clock at Kiawah Island
Phil had been struggling. It was more likely he would miss the cut in the 2021 PGA Championship than hoist the trophy, but somehow, he defied his age and the odds. Paired with Brooks Koepka on Sunday, Phil played great down the stretch to pull off the victory. He won one for the old guys!  
3.  The Ultimate Underdog: YE Yang
The year was 2009 and the PGA Championship looked to be over on Saturday night. Tiger Woods was in the lead, and he had never lost a major championship when he was leading entering the final round. That would all change on Sunday when an unknown player from South Korea pulled off a huge upset. YE Yang tracked Tiger down on the back 9 and made a 7-foot putt on the 18th hole to claim the trophy. He was the first Asian-born player to win a major championship.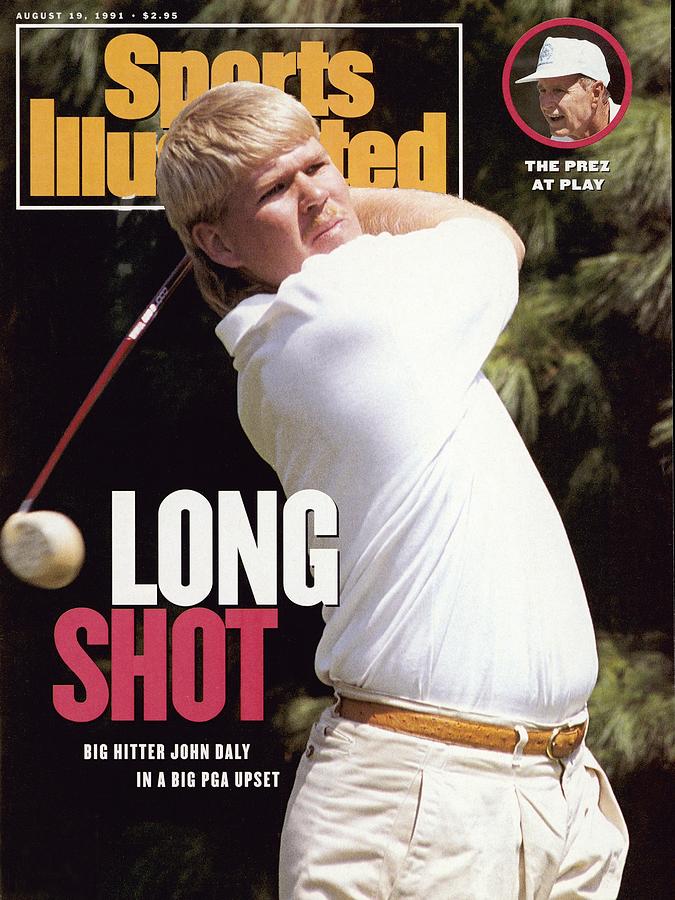 2.  John Daly: from 9th alternate to Champion at Crooked Stick
It is hard to remember a time when John Daly wasn't a famous golfer, but he became a major champion in the most amazing way. He was the 9th alternate only a couple of days before the 1991 PGA Championship. 8 players had to drop out, so Daly earned a tee time. He didn't get a chance to play a practice round, but that didn't stop him. In the biggest Cinderella story in major championship history, Daly pulled out a 3-stroke win. The golf world was never the same after Big John "Gripped it and Ripped it" to victory.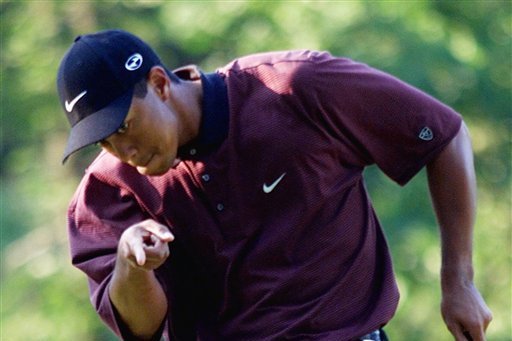 1. Bob May Pushes Tiger to the Brink
Is there anything better than a playoff to decide a major championship? Probably not, but no one thought Bob May would push Tiger that far in the 2000 PGA Championship. Ultimately, Tiger won in the playoff, but May never backed down! There were many pivotal moments in their battle, but the most famous is "Tiger's finger point". During the playoff, he walked a birdie putt in while pointing down at the hole! A moment that will always be on Tiger's highlight reel.   You may never play in a PGA Championship, but you can take your game to the next level! Don't forget to sign up for your Mullybox subscription and you will receive golf balls, training aids, and golf gear that will certainly make life easier for you!